Welcome to Lumicom, where we blend over three decades of industry experience to deliver top-notch audio-visual design with innovative IT solutions. We don't just offer audio visual consultation; we create custom, affordable, and high-quality design and consultancy services for your project or ongoing audio-visual design needs.
A Full-Service Approach to Audio Visual Consultation
At Lumicom, we do more than just pick out AV devices like projectors and speakers. Our audio-visual consultants look at the whole picture, ensuring that today's AV design also includes new media and ways to deliver it through AV/IT convergence. Lumicom's audio visual consultation services mix traditional AV experience with the latest IT design, making sure your audio-visual design is not only current but also future-ready.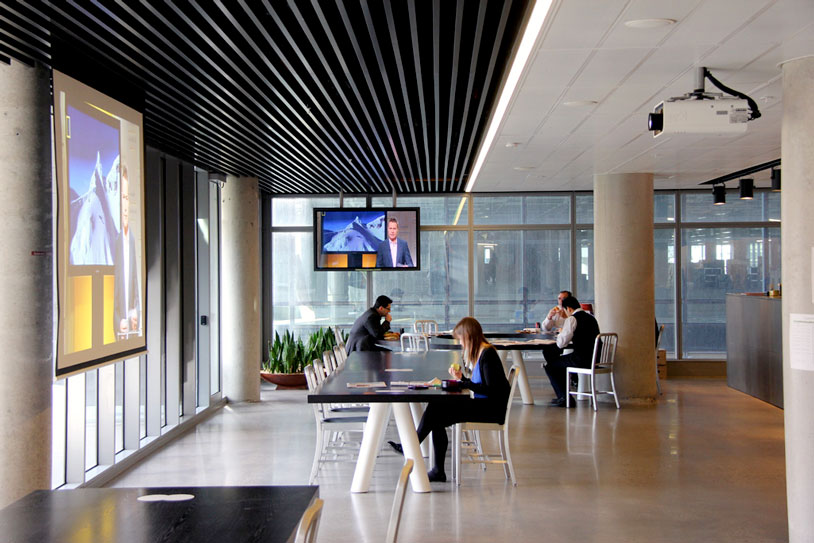 Creating Spaces with Our AV Design
Our philosophy in audio visual design is all about making spaces that are not just functional but also good-looking and technologically advanced. Whether it's an office design that promotes collaboration through smart AV solutions or a retail fitout design that improves customer experience with innovative audio-visual technology, Lumicom's AV design expertise ensures that every space we create reflects the brand's identity and meets its functional needs.
Office Design that Tells Your Brand's Story
When it comes to office design, Lumicom's audio visual consultants ensure that every office space design reflects your brand's values, culture, and vision. Our office design is not just about strategic AV equipment placement but creating a narrative that aligns with your brand's story. From the first AV consultation to the final fitout design, our audio-visual consultants work carefully to ensure that the office space design is not only ergonomically sound but also boosts work efficiency through seamlessly integrated AV solutions.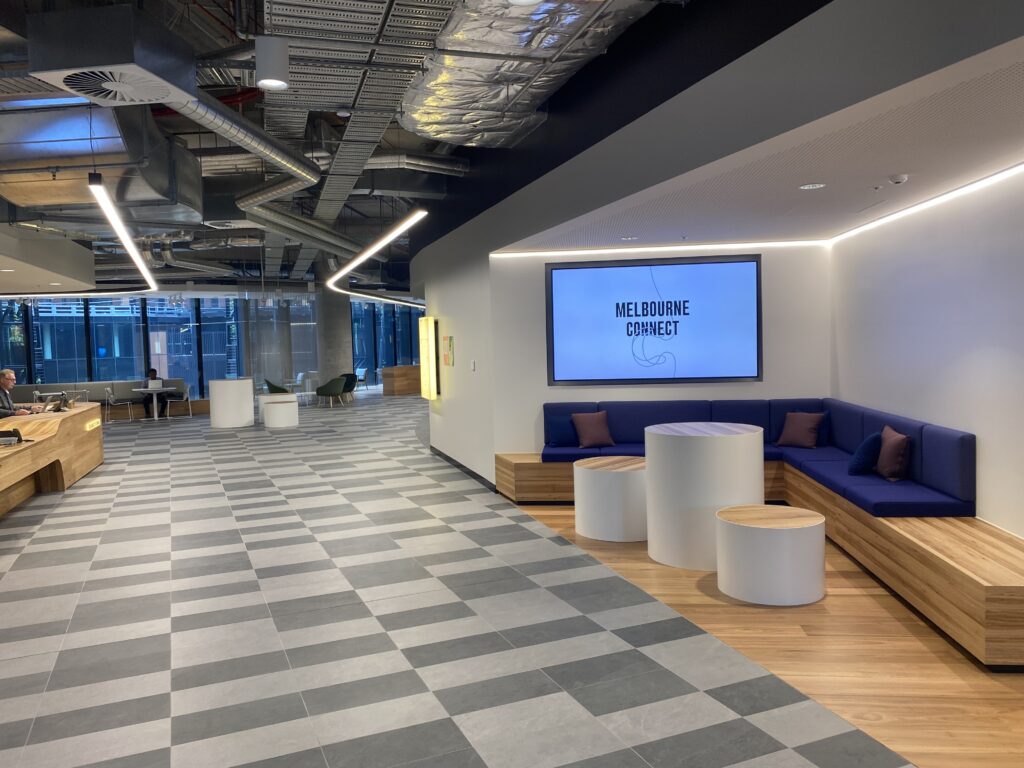 Fitout Design that Combines Form and Functionality
Lumicom's fitout design services make sure your space is not just visually appealing but also technologically savvy. Our audio-visual design experts ensure that the fitout design works in harmony with the technological needs of the space, ensuring that the AV solutions are not just add-ons but integral elements of the design, enhancing the functionality and user experience of the space.
Your Vision, Our Expertise in Office Space Design
Your vision is the canvas on which our audio-visual consultants paint, ensuring that the final office space design is a vivid representation of your brand's vision, articulated through innovative AV design and smart technology integration. From the first AV consultation to the final implementation, our audio-visual consultants ensure that every aspect of the office design aligns with your expectations and our commitment to excellence.
Let's Build Your Future Spaces Together
At Lumicom, we believe in creating spaces together that reflect your brand's identity and dreams. Our audio-visual consultation and design services are not just service offerings but a partnership where we work together with you to create spaces that are future-ready and resonate with your brand's persona. Let's design the future together, ensuring that every space tells your story, your way.